One of my favorite old-school videogame RPGs was 1992's Darklands. Set in medieval Germany, the game was brutally difficult, seeped in superstition and folklore, and — way ahead of its time — a massive sandbox you could explore. It was also incredibly buggy, had UX issues, and required some some serious autoexec voodoo to get to work (any gamer over the age of 40 knows what I'm talking about).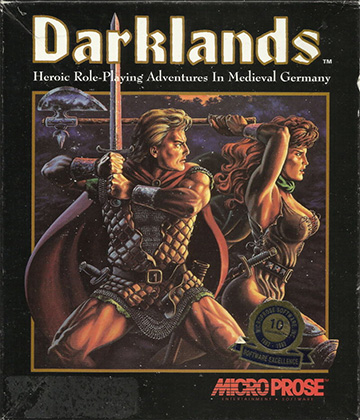 The result was I spent a lot more time thinking about playing Darklands than actually playing it. But the game stuck in my memory, and when I saw a new version of Call of Cthulhu Dark Ages had come out to rave reviews, I decided to try to reinvent the feel of superstitious, middle ages Germany from my memory.
Set in the early 1500s, the adventure Lands of the Dark Wicche trades traditional Lovecraftian horrors for the terrors of folklore — witches, fiery men, block mountains, and devil worshippers who lurk in the forest.
Separating Medieval from Fantasy
On the surface, a horror game set in the medieval era can feel a lot like a traditional fantasy game. You have swords, villages, bandits on the road, and some monstrous beast waiting to devour the heroes. But a medieval or dark ages game deserves its own feel separate from typical fantasy games.
Here's a few tips to make your medieval games feel different from fantasy:
Constrain the scope. People didn't go far from their homes in the medieval ages. The next kingdom over was a long way away. In Lands of the Dark Wicche, I purposely set the entire adventure within a six hour walk of the starting point, and mostly along a single road.
Religion was the center of life. In most fantasy games, organized religion is only lightly touched on. The medieval ages were immersed in religion. Uniquely, in medieval Germany, bishops themselves ruled entire kingdoms, which set up an interesting dynamic with the other nobles. I decided to center the entire plot of Lands of the Dark Wicche about a journey to meet with a bishop. Several important main NPCs are priests or friars. Two of the six pregenerated characters are in the clergy. And then, to double-down on the folklore part of the feel I wanted, I scattered saintly relics through the adventure. While these relics are barely potent, they serve to always remind the players that they are in the medieval era, not Faerun.
Tie into real events. While this is good advice in any historical game, I did some research by reading The Flight and Fall of the Eagle: A History of Medieval Germany 800–1648. Medieval history is crazy complicated (and bloody), but tying your adventure into a real location and using some real people as NPCs added the authenticity I was looking for.
The supernatural shouldn't follow rules. My second source of research was Original Bavarian Folktales: A Schönwerth Selection. A contemporary of Grimm, Schönwerth's stories are familiar… but different. What struck me about these old tales is how inconsistent they were with each other. Sometimes, a forest ogre would eat you, but other times he would show you your way home. Sometimes witches got punished for their evil deeds, other times they would fly away cackling that they avoided all retribution. My takeaway was that the unpredictable nature of the supernatural was one of the things that made them horrifying to folks who were used to a lot of rules in their every day lives. In Lands of the Dark Wicche, I made sure to include a few moments where the PCs can't be sure how to react when they come upon one of these bizarre, folk creatures. And that talking to them, is way better than fighting them.
No dungeons! Okay, this one is my own personal rule because I think 90% of my adventures feature a cave or dungeon. Although I truly love caves, I swore I wouldn't use them. This definitely helps separate a medieval adventure from a Dungeons & Dragons excursion!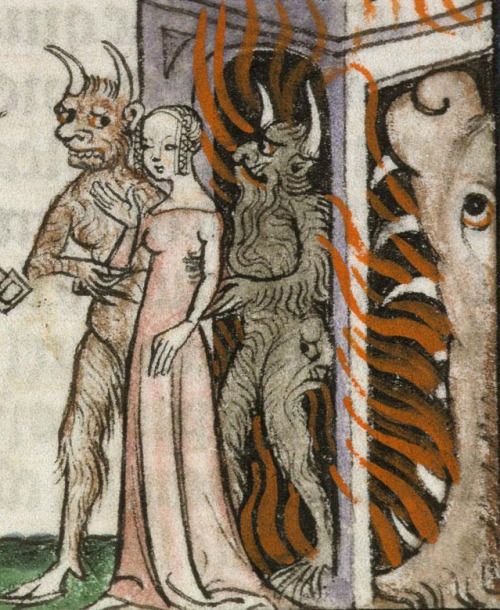 Following these north stars helped Lands of the Dark Wicche separate itself from a typical fantasy adventure. I also think that the avoidance of Lovecraftian monsters surprised my players. Being a Call of Cthulhu Dark Ages game, they were waiting for the cultists and summoned tentacled beasts to show up… but instead found bizarre situations they didn't quite know how to handle. I think 5E players will enjoy the same uncomfortable feeling, especially using characters without overt magical abilities. Discomfort is perfect for the 1400s.
Download the free adventure, Lands of the Dark Wicche, here:

Get LANDS OF THE DARK WICCHE (GURPS Middle Ages)

Get LANDS OF THE DARK WICCHE (GURPS) - Printer Friendly
Get LANDS OF THE DARK WICCHE (GURPS) - Fantasy Grounds
Get LANDS OF THE DARK WICCHE (Call of Cthulhu)

Get LANDS OF THE DARK WICCHE (Call of Cthulhu) - Printer Friendly

Get LANDS OF THE DARK WICCHE (Call of Cthulhu) - 黑女巫之地

Get LANDS OF THE DARK WICCHE (D&D 5E)

Get LANDS OF THE DARK WICCHE (D&D 5E) - Printer Friendly

Get LANDS OF THE DARK WICCHE - VTT Assets & Tokens

If you'd like to see a video overview of Lands of the Dark Wicche, check out my YouTube channel:
Do you have any tips for separating medieval from fantasy? Let everyone know in the comments below.
Related: Another videogame inspired adventure…